Organteq is a physically modelled pipe organ which you can install on your computer (PC/Mac). It can be used both in standalone mode and as a 64-bit instrument plug-in in VST, AAX and Audio Units hosts.
Features
Organteq offers over a thousand pipes, inspired from Cavaillé-Coll's organs, assigned to three manual keyboards with a five-octave range, and a pedal keyboard with thirty-two notes. Each keyboard can be assigned to a selection of stops with adjustable parameters.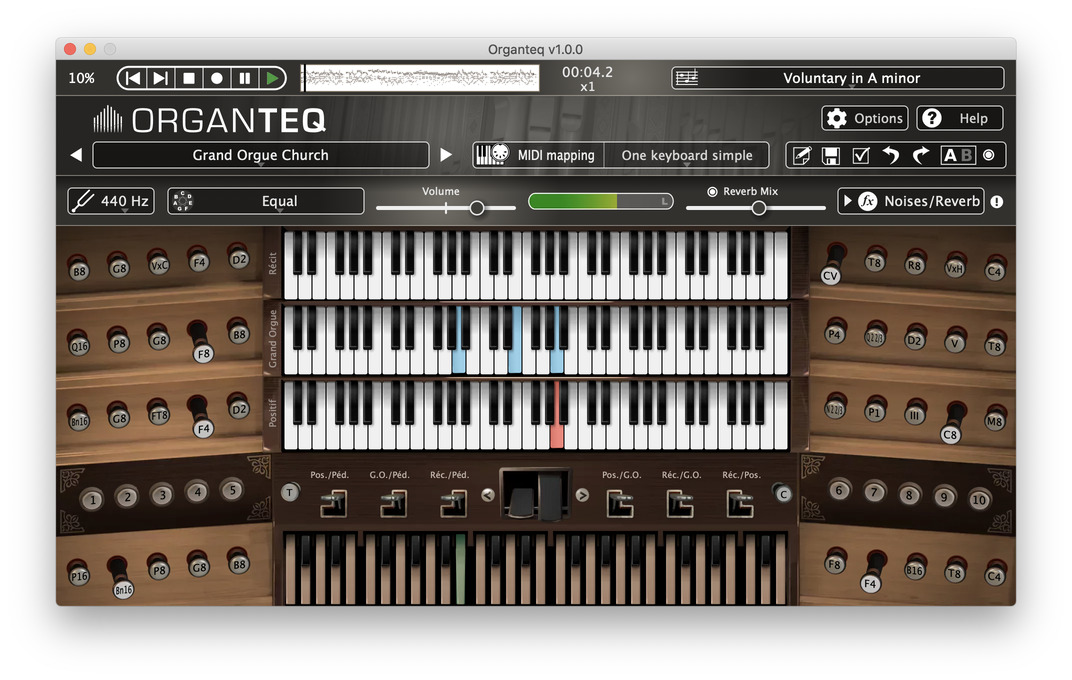 By being physically modeled, Organteq offers several advantages over sample based variants:
It installs and loads quickly on any modern laptop
It hardly takes up any space at all as the file size is just 15 MB (megabytes)
It feels like playing a real organ, with superior playability
It is vivid, bringing more realistic variability in attack and sustain
With its MIDI learn feature and convenient MIDI mapping, Organteq provides quick and easy connection with your MIDI compatible keyboard and other devices.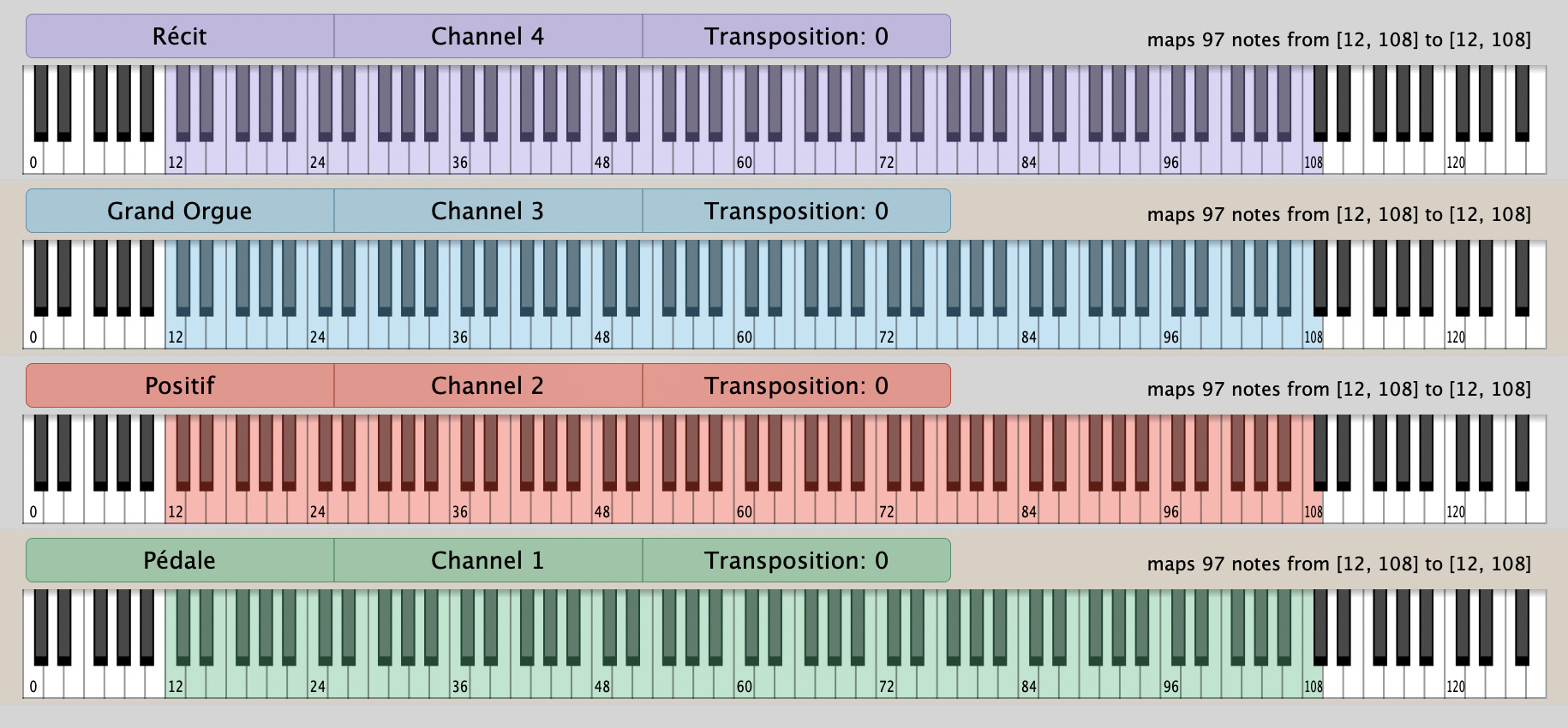 An organ is a complex instrument by itself. We made special efforts to make the interface easy to use by non-organist musicians.
The reverb module offers parameters to vary the ambience, from a pure anechoic dry sound to a giant space wet sound.
____________________________________________
System Requirements
Organteq is available for macOS (10.7 or later), Windows (7 or later) and Linux (x86), both as a standalone instrument and as a 64-bit plug-in for VST, AAX and Audio Units hosts.